66 Litre Labcold Pharmacy Refrigerator
Details
Labcold Pharmacy Refridgerator 66 Litre Wall Mounted/Benchtop
Powered by the unique Intellicold controller, this professional 36-litre pharmacy refrigerator has been designed from the ground up for the safe storage of cold chain medicines. With superior temperature uniformity, low energy consumption and extra functions, it is ideal for storing your sensitive pharmaceuticals in perfect conditions, helping busy veterinary professionals monitor regulations and requirements.
This 66-litre wall mount or bench top fridge is compact and ideal for consult rooms with a minimum amount of space. The simple to use interface allows minimum and maximum temperatures to be changed and seen with the simple touch of a button. A LED display shows the exact temperature of the fridge at all times. A controller battery backup ensures extra reassurance as it allows the record and alarm functions to still work in the event of a mains failure.
This fridge comes with a complete, free, 5 year parts and labour warranty and once the warranty has been registered, you will receive a free SD card, with this you can download all of the temperature data stored by the controller.
• Fitted with an IntelliCold® controller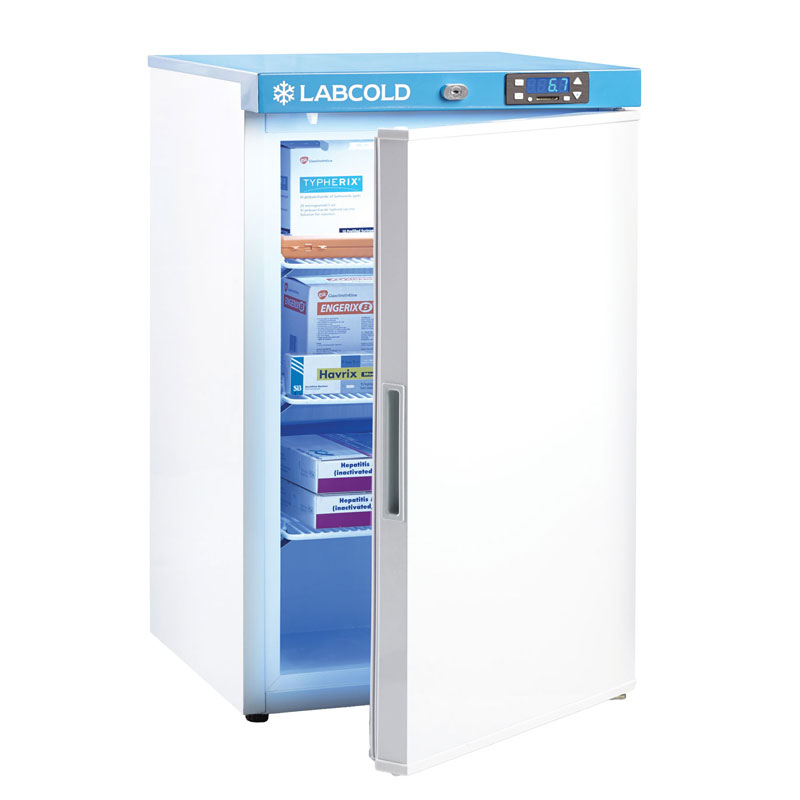 • Can be wall mounted on integral brackets
• 24/7 automatic temperature data logging
• Controller and alarm battery backup Door open alarm
• Power failure alarm
• High-temperature alarm
• Low-temperature alarm
• Minimum/maximum temperature recording and display
• Off cycle, auto defrost
• Fan assisted cooling
• Environmentally friendly refrigerant
• Ammonia free
• Door lock with two keys
• Real time temperature display
• Internal light
• Compliant with all leading professional guidelines
Dimensions:
66 Litre
725mm x 450mm x x458mm HWD